Please Select Cloud Hosting Package that You Need : Slide Toggle Switch To View Package
Differentiation
---
Have you need a cloud hosting unlimited bandwidth?
Network
We used a system based on hosting Cloudflare, Railgun, Node Balancers, and multiple security. However, the web server secure and faster to access.
Spam Email
We have Outgoing Email Filtering, when you do not need to buy filtering email. So, email of your company accepted without having to go into spam.
More Fast
Our web server uses SSD as well as Litespeed which makes the website 50x faster accessible from other web servers. This feature is already integrated and it is free for you.
Resource
Allocation of resources using dedicated for RAM and CPU Core. You don't need to hesitate about your Web Performance. In addition, the technology used is the latest technology.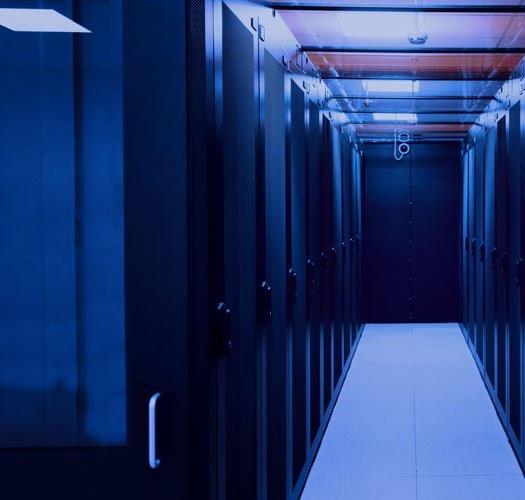 Email

As one of the storage hosting, you will get Email Hosting facilities with your own domain name (example: [email protected]).
The Features:

Unlimited Email
Akses POP3, IMAP, and SMTP
Webmail : Squirrelmail, Horde, and Roundcube
Auto Responder and Email forwarding
Anti Spam with Spam Filter

Programming dan Database

Cloud Hosting Services supports a variety of programming languages and databases that you can use to maximize performance and its compatible on your website.
The Features:

SSH, GIT, Composser, Addon Domain
Free Set Of PHP Functions, Versi and Limit
PHP 5.x and 7.x
Rubby, Python, Curl, Perl, GD2, etc
MySQL, MariaDB, PHPMyAdmin, etc

Management dan Installer

IDCloudHost Cloud Hosting service provides convenience for you in managing Hosting account. We have certificates of NOC Partner from Cpanel so it is more secure and reliable..
The Features:

cPanel Control Panel
Softaculous Auto Installer
File Manager, FTP, Instant Backup, etc
LiteSpeed Enterprise and Load Balancer
CloudFlare CDN Support & Databases System
Powerful SEO Tools : Attracta

Security

We guarantee the security of your data and information. IDCloudHost service has a 99.99% uptime to ensure the stability of your server to keep up and without the worry of interference.
The Features:

Free SSL Certificate
Free Backup Daily
Support HTTP/2 & IPv6
Imunify360 Server Security
BitDefender Antivirus & Firewall
Latest Technology

Now comes hosting products using Cloud and SSD Storage System for data storage. Powered by technology Cloud power Web Hosting with RAM and CPU Core resource that fits your needs.

Great Specifications

Indonesia Cheap Hosting Service from IDCloudHost offers greater specifications of RAM, Storage, CPU, Bandwidth, and more at affordable prices for your website and app needs.

Data Center

There are many options of server location that you can choose according to your needs. IDCloudHost hosting data center is available in Indonesia, Singapore, Hongkong, Japan and London. As one of the leading provider of Web Hosting Provider in Indonesia, We guarantee the quality of Indonesia data center are not inferior to international web hosting with.

One Click Feature

This feature allows installation of WordPress, Joomla, Opencart, Prestashop, Moodle, Magento, and more than 280 other web scripts you can install with just one Click using Softaculous feature. IDCloudHost offers Cheap and Affordable services with maximum quality with features that can be obtained for FREE for your needs.

Cloud Hosting Server

Cloud Hosting Server technology is a service that connected by lots of servers, allowing users to access website more quickly and safely. The thing that differentiates between shared hosting is Cloud Hosting technology when one server dies, it will stay alive and will not disturb the performance of network access on a website / application.

Most Complete cPanel

Cheap cloud Hosting with the most complete features like File Manager, Email, Softaculous, Auto Responder, Auto Backup, SEO Tools and many more. It can facilitate you to make arrangements for the Website needs with various settings options in one complete control panel from Cpanel that is free for you.

Automatic Backup Facility

We provide Backup facility directly to your Hosting service at IDcloudHost. We keep regular backups 4 times a week for the last 1 month file period.

Uptime Guarantee 99.99%

IDcloudHost continues to provide service with uptime guarantee up to 99.99% for your website and Application, so you don't have to worry if the website going down / inaccessible.
Storage Capacity. Adjust capacity (storage) hosting to your needs. This is because every website needs different capacity. IDCloudHost Service can perform donwgrade and upgrade to meet your needs.
Data Transfer Restrictions. Ensure Data Transfer (Bandwidth) provided Unlimited, so you do not have to worry about restrictions access on your hosting.
Reliability and speed. In buying a Cloud Hosting service you need to make sure the infrastructure is used to ensure the reliability and speed access of your Website.
Customer Support. This is important because if you have a problem, Customer Support team will help you solve your problem. IDCloudHost experienced technicians team ready to help at any time (24/7).
Review from customers can be seen as a reference for those who want to subscribe to Indonesia Web Hosting. Customer Reviews will provide an overview of the services provided by the Web Hosting provider.
Price is certainly an option where you can compare the quality and price of a web hosting service, especially in Indonesia.
Server Location must be an option that you should consider, the number of server options would be an option for you to be able to target customers to be accessed through the nearest data center.
Features offered by Web Hosting Provider are also a consideration for customer. IDcloudHost offers a variety of free features ranging from Control Panel, SSL Certificates, to various other features for your website and app server needs. It is becoming a very important base for you who need maximum services, make sure Cloud Hosting service has a myriad of features that you can use to maximize the creation of websites and applications.
Backup service data on web hosting would be the most foremost consideration in order to avoid your lost files.
Ease of upgrade and downgrade on web hosting services to customize your server needs.
As one of the Cheap and Affordable Web Hosting in Indonesia, IDCloudHost offers Cloud Hosting services with SSD technology and several other excellent features that can be customized to your needs.
Why IDCloudHost

PT Cloud Hosting Indonesia with trademark IDCloudHost become one of the reliable Web Hosting Provider in Indonesia with thousands of customers who have used the services of IDCloudHost. IDCloudHost has been widely covered by the media and reviewed by our customer as one of the world class Web Hosting Services from Indonesia.

Cheap and Reliable

Our services provide up to 99.99% uptime guarantee for quality assurance of your hosting. Compare with other, IDCloudHost's services is well-known and has the best quality for you. As a cheap and affordable Web Hosting, IDcloudHost certainly offers Indonesia Web Hosting services with world-class quality.

Free domain

Get domain .com | .net | web.id | co.id | or.id | sch.id | my.id for free with the purchase package of Hosting Business Pro, Elite Pro, Advance Pro. Here's how, simply purchase a Domain and Hosting simultaneously by selecting a payment method at least 1 year then the system will automatically give you a FREE domain when you make a payment.

Free SSL Certificate

SSL (Secure Socket Layer) is a protocol layer that protects your website access. By using SSL we get several benefits of confidentiality and authentication. You will get it for FREE by subscribing to Hosting at IDCloudHost. Imagine, Cheap Web Hosting from IDCloudHost offers many FREE features for your needs.

Ease of Payment

There are many local payment methods that you can use to transact on IDCloudHost. Especially local bank payment, Alfamart, Credit card, and others to facilitate you to make transactions without having to confirm because the automatic activation.

Practical Management

IDCloudHost's Web Hosting Service offers highly effective and efficient management for your needs. There are many free features that you can get by subscribing to Cheap and Qualified Web Hosting from IDCloudHost.

Experienced Technical Assistance

No need to worry when there is a problem, IDcloudHost team is a combination of experienced Customer Service and Technical Support who are ready to help you 24/7.

Money Back Guarantee

You are not satisfied? No need to worry, you can refund if not satisfied with the services provided by IDCloudHost. But we're sure it will not happen.

Best Performance

IDCloudHost ensure best performance of the server hosting with high stability and 99.99% uptime.

Load Balancer

Sharing of resources on the server to remain stable. We also added throttling to prevent possible for constraints.
Technology
---
Latest Technology Used for Best Performance
Perfect Solution for your Business
---
In less than 3 minutes, you get all the services you need.
No obligation for upgrade, downgrade or cancel.