Reseller Cloud Hosting
---
We provide some Reseller Cloud Hosting packages to suit your needs
R-SSD 1
5 GB Storage Storage
Unlimited User
Unlimited Add-On Domain
Unlimited Sub Domain
Unlimited Database
R-SSD 2
10 GB Storage Storage
Unlimited User
Unlimited Add-On Domain
Unlimited Sub Domain
Unlimited Database
R-SSD 3
25 GB Storage Storage
Unlimited User
Unlimited Add-On Domain
Unlimited Sub Domain
Unlimited Database
R-SSD 4
60 GB Storage
Unlimited User
Unlimited Add-On Domain
Unlimited Sub Domain
Unlimited Database
R-SSD 5
100 GB Storage
Unlimited User
Unlimited Add-On Domain
Unlimited Sub Domain
Unlimited Database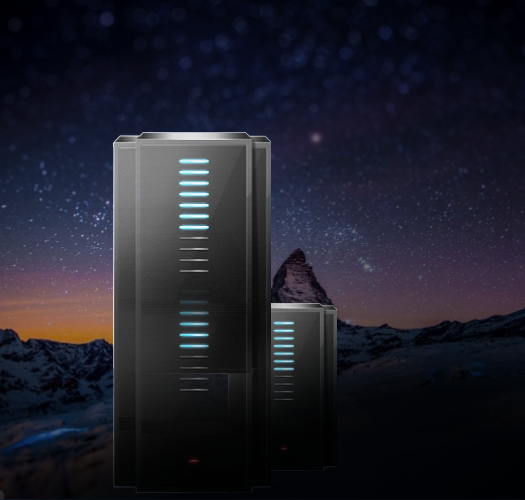 About Reseller Hosting
IDCloudHost ready to help realize your dream hosting business. You do not need to buy new server at an expensive price, do not even have to bother to do the maintenance / server management. With the Reseller Business Web Hosting Indonesia, you get Unlimited Features like WHM, Private Name Server itself and also Unlimited Panel so it is easier to conduct Business management services such as set the saling price of the service you set yourself.
User Recommendation
Reseller Hosting is perfect for those who perform activities as follows:
Create your own Web Hosting Company with a little capital,
Software house company or application maker that wants to save expenditure,
Information media company that requires a lot of hosting,
You have many websites to be managed independently, and other users.
Email

As one of the storage hosting, you will get Email Hosting facilities with your own domain name (example: name@domainname.com).
The Features:

Unlimited Email
Akses POP3, IMAP, and SMTP
Webmail : Squirrelmail, Horde, and Roundcube
Auto Responder and Email forwarding
Anti Spam with Spam Filter

Programming dan Database

Cloud Hosting Services supports a variety of programming languages and databases that you can use to maximize performance and its compatible on your website.
The Features:

SSH, GIT, Composser, Addon Domain
Free Set Of PHP Functions, Versi and Limit
PHP 5.x and 7.x
Rubby, Python, Curl, Perl, GD2, etc
MySQL, MariaDB, PHPMyAdmin, etc

Management dan Installer

IDCloudHost Cloud Hosting service provides convenience for you in managing Hosting account. We have certificates of NOC Partner from Cpanel so it is more secure and reliable..
The Features:

cPanel Control Panel
Softaculous Auto Installer
File Manager, FTP, Instant Backup, etc
LiteSpeed Enterprise and Load Balancer
CloudFlare CDN Support & Databases System
Powerful SEO Tools : Attracta

Security

We guarantee the security of your data and information. IDCloudHost service has a 99.99% uptime to ensure the stability of your server to keep up and without the worry of interference.
The Features:

Free SSL Certificate ?
Free Backup Daily
Support HTTP/2 & IPv6
Imunify360 Server Security
BitDefender Antivirus & Firewall
Why IDCloudHost
PT Cloud Hosting Indonesia with trademark IDCloudHost become one of the reliable Web Hosting Provider in Indonesia with thousands of customers who have used the services of IDCloudHost.
Guarantee Network Uptime 99.99%
Network Uptime is a user consideration in order to avoid downtime issues accessing the service. Therefore IDCloudHost dare to guarantee network uptime of up to 99.99%
Many Free Features
You do not have to pay top dollar to get superior features for web hosting services, by subscribing reseller hosting at IDCloudHost, you can get it for free.
Unlimited Email Hosting
Unlimited email hosting facilities become a necessity for your company, you can get it FREE by becoming a reseller hosting in IDCloudHost.
Support Team Help 24/7
IDcloudHost Support Team will assist you in overcoming issues you are experiencing, need help? Simply contact IDCloudHost Customer Support team to guide your needs
Technology
---
Latest Technology Used for Best Performance
Perfect Solution for your business.
---
In less than 3 minutes, you get all the services you need. No obligation for upgrade, downgrade or cancel.