Dedicated Server
---
Get cheap price deals, the fastest access, unlimited bandwidth full access through
the help of a professional technician by our associated team
Please Select Dedicated Server Package that You Need : Slide Toggle Switch To View Package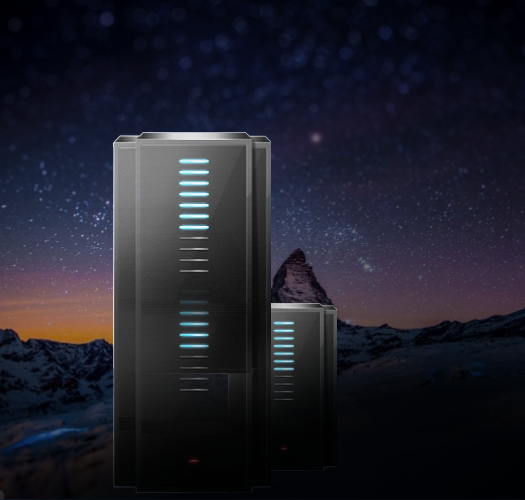 What Is a Dedicated Server?
Dedicated Server is one of the server storage service overall access . You can manage your own server for your needs. Dedicated Server can be easier for you to manage all of your activities, it is because one server belongs to you which can be customized to your needs.
Dedicated Server Service provide high flexibility because you have full control over your servers, including your choice of operating systems and computer hardware. A dedicated server also ensures that your website can function optimally without traffic restrictions (bandwidth). IDCloudHost also ensure that your dedicated server is very secure and easy to manage with the support of our technicians who are experienced in this field.
VPS Server

VPS Server allows the installation of specific operating system, VPS will share hardware and server resources with other VPS. It is more simply that VPS is still limited by the capacity even though suitable for websites / applications with high traffic.

Dedicated Server

Dedicated Server provides specific hardware for user that can be managed directly. This service offers administrators more control over server management and monitoring so that it is suitable for websites / applications with high traffic.
Best Server Specifications

IDCloudHost Dedicated Server Service provides the best server specification that you can use its full potential. Technology used is the latest technology and updated.

Priority Server

You are entitled to fully access your server. You will be a priority by the customer Service to assist in the setup of your maximum of use.

Experienced Technician

Experienced technicians will ensure the best periodic server maintenance as possible. You will feel this service directly with the server perfomance uptime of 99.99%.

Security

Data and Information Security is a top priority to maintain your trust. IDCloudHost use the the best quality server for your server security.
Softaculous VPS License

Softaculous Auto Installer is an application that helps millions of users to install the application / website with just one click integrated with lots of Control Panel.


IDR 180.000,- / Year | Details

WHM/cPanel VPS License

Cpanel / WHM is a Control Panel that helps you to various activities supporting Web Hosting services that are integrated with each other with a lot of features in it.


IDR215.000,- / Month | Details

WHMCS License

WHMCS is All in One client management, billing, and various features support solution for your hosting business.This feature is very important and simplify the process of Web Hosting Service Provider.


IDR 550.000,- / Month | Details

SSL Certificate

SSL Certificate Services aims to protect information / data that is exchanged via HTTPS then your website will perform data encription and information so that it will be safer to use.


IDR 130.000,- / Year | Details
Perfect Solution for your Business.
---
In less than 3 minutes, you get all the services you need.
No obligation for upgrade, downgrade or cancel.