Domain Pricing
---
Do You Want To Register A Domain Name?
IDCloudHost ready to provide full control access domain with the domain manager
| TLD | Min Year | Register | Transfer | Updates |
| --- | --- | --- | --- | --- |
| .com | 1 | Rp. 95.000 | Rp. 129.000 | Rp. 129.000 |
| .id | 1 | Rp. 180.000 | Rp. 180.000 | Rp. 180.000 |
| .my.id | 1 | Rp. 10.000 | Rp. 10.000 | Rp. 10.000 |
| .net | 1 | Rp. 140.000 | Rp. 140.000 | Rp. 140.000 |
| .click | 1 | Rp. 135.000 | Rp. 135.000 | Rp. 135.000 |
| .info | 1 | Rp. 175.000 | Rp. 175.000 | Rp. 175.000 |
| .org | 1 | Rp. 145.000 | Rp. 145.000 | Rp. 145.000 |
| .top | 1 | Rp. 120.000 | Rp. 120.000 | Rp. 120.000 |
| .xyz | 1 | Rp. 140.000 | Rp. 140.000 | Rp. 140.000 |
| .pw | 1 | Rp. 125.000 | Rp. 125.000 | Rp. 125.000 |
| .vip | 1 | Rp. 165.000 | Rp. 165.000 | Rp. 165.000 |
| .co | 1 | Rp. 400.000 | Rp. 400.000 | Rp. 400.000 |
| .co.id | 1 | Rp. 105.000 | Rp. 105.000 | Rp. 105.000 |
| .sch.id | 1 | Rp.55.000 | Rp. 55.000 | Rp. 55.000 |
| .ac.id | 1 | Rp. 55.000 | Rp. 55.000 | Rp. 55.000 |
| .or.id | 1 | Rp. 55.000 | Rp. 55.000 | Rp. 55.000 |
| .web.id | 1 | Rp. 55.000 | Rp. 55.000 | Rp. 55.000 |
| .ponpes.id | 1 | Rp. 45.000 | Rp. 45.000 | Rp. 45.000 |
| .com.sg | 1 | Rp. 510.000 | Rp. 510.000 | Rp. 510.000 |
Do You Want to Move Your Domain?
If you have problems, please move your domain through click the button control panel or You might contact our customer service
Do You Need Cloud Hosting?
If you need a Cloud Hosting or Email Accounts Unlimited, we provide a package starts at IDR 15,000 / month!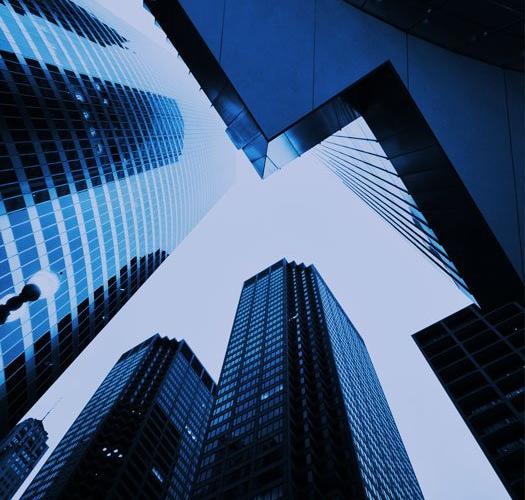 Domain Definition
Domain is a unique name that identifies address of a website / blog so it will be easier for users to access a website address on internet. Domain name is very important, especially for those who need a website for online businesses, individual portfolio, and other necessities.
Types of Domain
The following is an explanation of the domain type:
TLD Domain is an international domain generally used by websites in the world. TLD Domain such as .com, .net, .org, .biz, .asia and others.
ccTLD Domains (ID) is local domain (special) for each country, in this case Indonesia using domain .ID as identity. As for the Domain ID like .id, .co.id, and others.
Domain Benefits
There are countless benefits using domains like:
For Your website Branding
Website Looks professional Using Domain TLD

Website is easy to remember by users
Improve the SEO of your website in search engines

Can use email with your own domain name (name@yourdomain.com)
Attract others to advertise on your website
Domain ID 2-4 Characters
You need a Cheap Domain with Anything.ID extension for 2 - 4 characters? We serve 2-4 character domain ID booking with Cheap and Affordable price for you. Please send an offer request through the Service Request page
Domain Management Panel

You can perform domain management fully with the simple panel and easy to use. We provide FREE panel for you.

Managed DNS Service

You can organize and create a DNS record and direct it according to your needs. This will make it easier to manage the Domain.

Privacy Protection

You can use ID Protection features to protect your domain from SPAM and security risks that threaten your identity.

Support DNSSEC

Our Services support the DNSSec feature that becomes the security standard for your domain from DNS Poisoning threats.

Domain Locking Protection

Our services protect your domain so it cannot be stolen (unknown transfer) by others that lead to scam and phishing on your domain.

CMS & Social Media Connect

Domain can be linked to a Content Management System and any Social Media, so it looks more professional.
Here are tips on choosing Domain:
Choose a Domain name that is easy for your users to remember, We recommend using a short, simple word when you choose a Domain name. This will certainly help your website / blog visitors to easily find your website address.
Keep domain names short and do not combine numbers and symbols on your domain. This is because it can cause users to be confused when spelling your domain name.
Use a relevant domain name to maximize your visitors from Indonesia
Use the right domain extensions for you by choosing a domain name according to your needs like business, company, organization, personal blog and more for your domain name.
Secure your brand immediately, if you are a businessman you're worth investing to secure your domain name first.
Do not use hyphens & numbers as well as Non-Unicode characters in domain names.
If you do not want your data detected in WHOIS, set the domain name with Privacy Registration using ID Protection service.
It is recommended not to use FREE domain name because a lot of problems and losses obtained with outstanding FREE domain at this time. IDCloudHost offers Cheap Domain Buying Offers with many Domain Indonesia and International Domains
Buy Domain on Trusted Registrant. IDCloudHost is one of the right choices for your needs with the best security and quality assurance.
Avoid Domains with Distorted Words. Surely you are well aware that words that are not well used on the domain will be labeled negative either from visitors or search engines.
Cheap Domain in Indonesia

To get Cheap Domain, make sure the primary needs of using your Domain. Use Domains in accordance with your field eg for businesses you can use domain COM / CO.ID, for organizations can use domain ORG / OR.ID, as well as other domains.

Email Using Domain

IDcloudHost Hosting provides Unlimited Email Hosting service for your Email needs that can be accessed through Cpanel. Email Hosting provided by IDCloudHost is Unlimited (Depending on Storage Options) so you can use many Email names for your website.
Trusted Company

PT Cloud Hosting Indonesia with IDCloudHost trademark became one of the most trusted Web Hosting Provider company in Indonesia with thousands of customers who have used IDCloudHost services.

Cheap and Comprehensive

IDCloudHost service offers lowest price and most complete domain for your needs. There are various TLD and ccTLD Domain selection that you can use for personal website, organization, company, and other necessities.

Quick and Easy Activation

There are a wide selection of payment methods that can facilitate you to make a purchase. When the payment is complete it will be activated automatically.

CS Ready to assist 24/7

Our team will help you to ensure that your service can be activated immediately. You can contact IDCloudHost's Customer Service team via Chat or send a Ticket.

Free Domain

Get domain .com | .net | web.id | co.id | or.id | sch.id | my.id for free with the purchase package of Hosting Business Pro, Elite Pro, Advance Pro. Here's how, simply purchase a Domain and Hosting simultaneously by selecting a payment method at least 1 year then the system will automatically give you a FREE domain when you make a payment.

Terms of Indonesian Domain

Good news for you, special domain ID does not require any conditions for you who want to enable Domain ID. For other Indonesian Domain, you can submit some Indonesian Domain requirement for the activation process by PANDI. This process does not take a long time, details about Indonesian Domain requirements you can check at the following page: http://bit.ly/SyaratDomainIndonesia
Perfect Solution for your Business.
---
In less than 3 minutes, you get all the services you need.
No obligation for upgrade, downgrade or cancel.